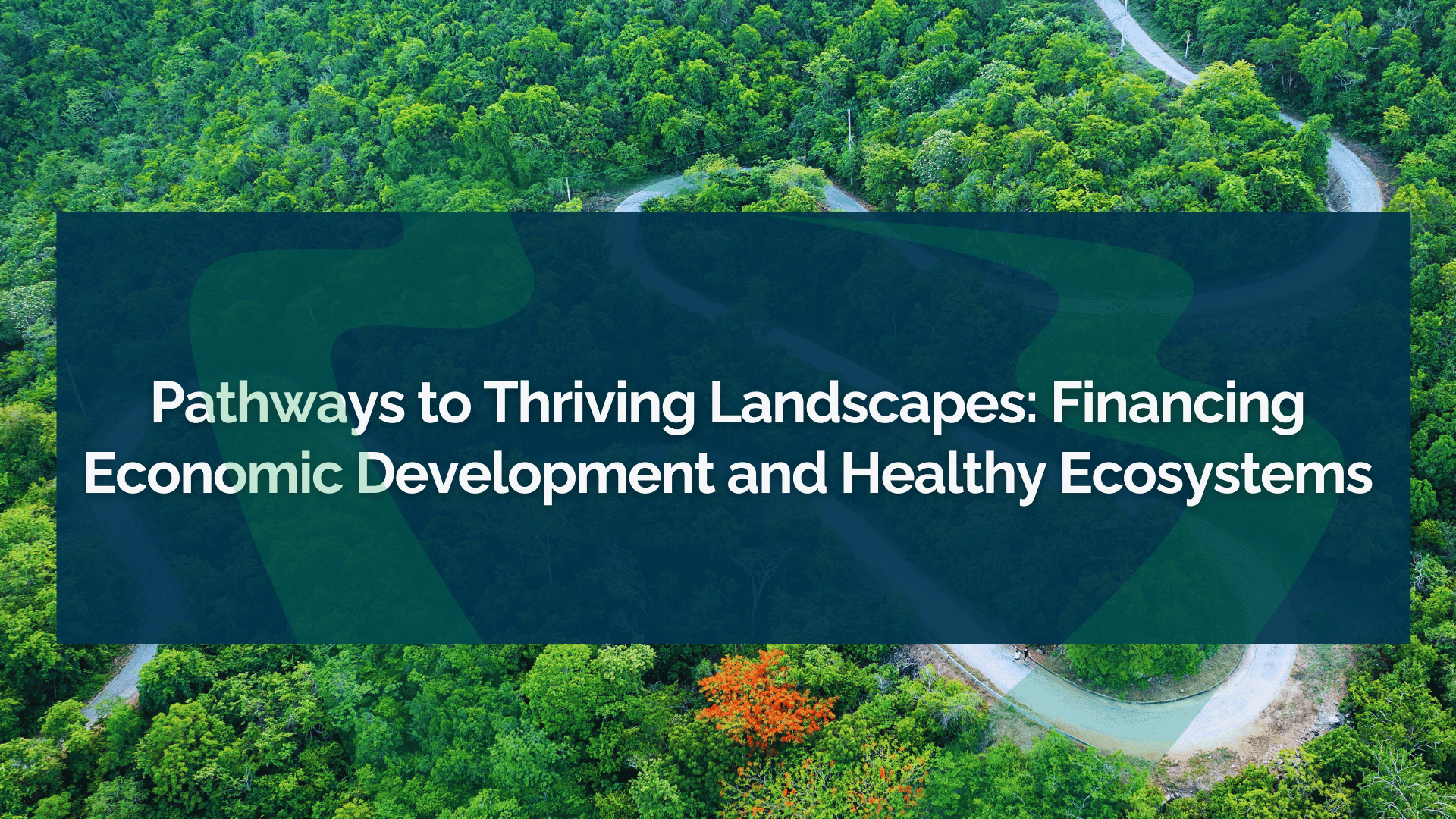 Pathways to Thriving Landscapes: Financing Economic Development and Healthy Ecosystems
258
258 people viewed this event.
From carbon finance to impact investing, the finance and development sectors have long been searching for a way to accelerate solutions that preserve biodiversity, improve local livelihoods, and confront climate change. Recent innovations in finance are showing progress for how to invest in projects more sustainably, yet there is still a gap in how these investments account for the complexity of interrelated economic, biodiversity, development, and climate challenges. Solving these crises requires transforming the way finance is designed and mobilizing people willing and able to reimagine the possibilities for funding large-scale change.
This reinvention starts with reevaluating existing funding pathways and creating new mechanisms to drive change. In our new series, Pathways to Thriving Landscapes: Financing Economic Development and Healthy Ecosystems we invite landscape and finance leaders to explore lessons learned from existing and emerging finance models and identify opportunities for how these can better enable landscape transformation. This series aims to highlight existing innovations and illuminate a new path to developing finance solutions to ensure long-term and large-scale success. 
In the first of this three-part series, leaders from the 1000 Landscapes for 1 Billion People initiative's finance team will outline the potential of integrated landscape finance (ILF) as an emerging approach to financing landscape-scale transformation. Participants will also co-create a learning agenda for the following sessions based on the priorities and interests shared during the webinar in break-out groups.
The objective of this three-part series will be to spotlight and share lessons learned in carbon finance, funds, bonds, or payment for ecosystem services that this developing community is most interested in. The following sessions will be designed to respond to the feedback of this first webinar to bring real-world examples of integrated landscape finance mechanisms being designed to respond to the needs of nature, climate, and people across landscapes.