Registrations have closed.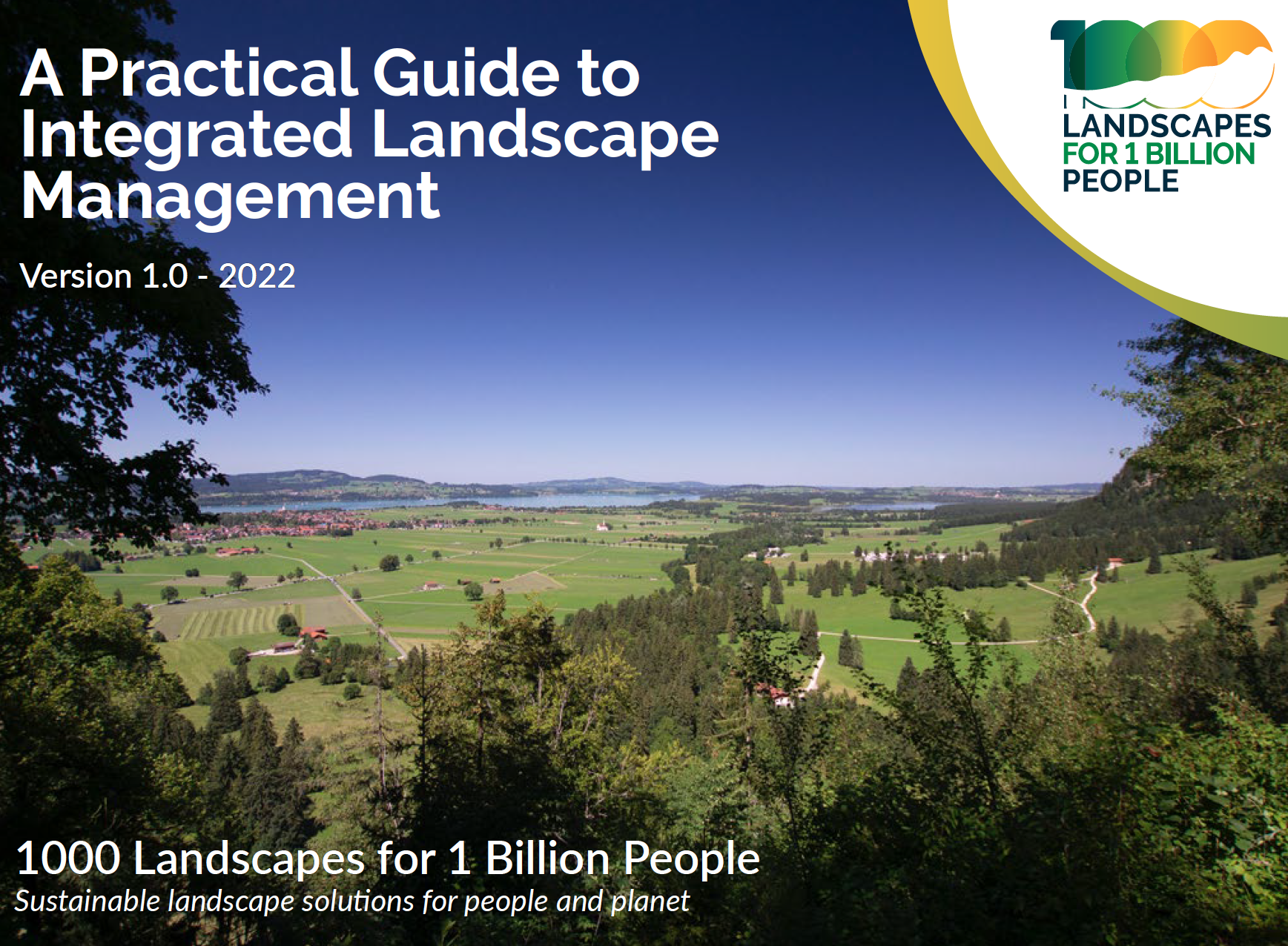 Introducing A Practical Guide to Integrated Landscape Management: A Roadmap for Building Landscape Partnerships
628
628 people viewed this event.
Achieving Integrated Landscape Management (ILM) is nothing short of a challenge. It requires active participation and engagement from a diverse range of actors across a landscape and challenges land users with competing priorities, diverse interests and a range of histories and perspectives to reach consensus on a shared landscape vision and strategy. Though each landscape is unique, landscape partnerships all encounter common challenges in carrying out collaborative action. To make the process easier, more effective and more inclusive, the 1000L initiative is proud to launch the Practical Guide to Integrated Landscape Management. This guide provides a generic, locally adaptable, conceptual process and practical guidance for carrying out ILM.
Join us on Monday, October 10th at 10 AM EST for the official launch of the Practical Guide to Integrated Landscape Management and hear from landscape leaders, Pati Ruiz Corso, Director of the Grupo Ecológico Sierra Gorda (Biosphere Reserve) in Mexico and Guilherme Dutra, Director of Conservation International-Brazil's Marine Program, as they share their experiences building landscape partnerships and how this resource can help guide new landscape leaders in building their own.