Registrations have closed.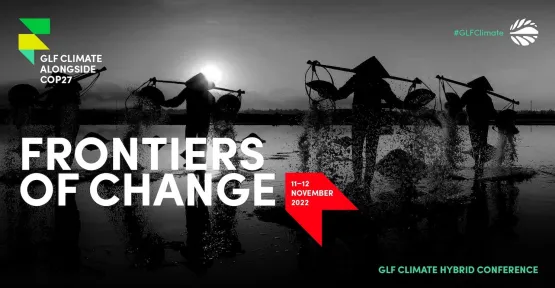 GLF Climate 2022: Frontiers of Change
255
255 people viewed this event.
Humanity is facing a barrage of interconnected crises: climate change, conflict, hunger, high inflation, and the enduring impacts of the COVID-19 pandemic.
From heatwaves to hurricanes, fires to floods, the effects of the climate crisis are already being felt across the globe. Meanwhile, the war in Ukraine is causing energy prices to spiral and exposing our addiction to fossil fuels. So, where do we go from here?
Hosted digitally and in Sharm El Sheikh alongside COP27, GLF Climate 2022 will seek answers on how to build a low-carbon economy that puts people and nature first.
Join the two day event of plenaries, interactive sessions, launches and more, and learn from leading scientists, activists, Indigenous leaders, financiers, youth and policymakers as we piece together the climate puzzle.