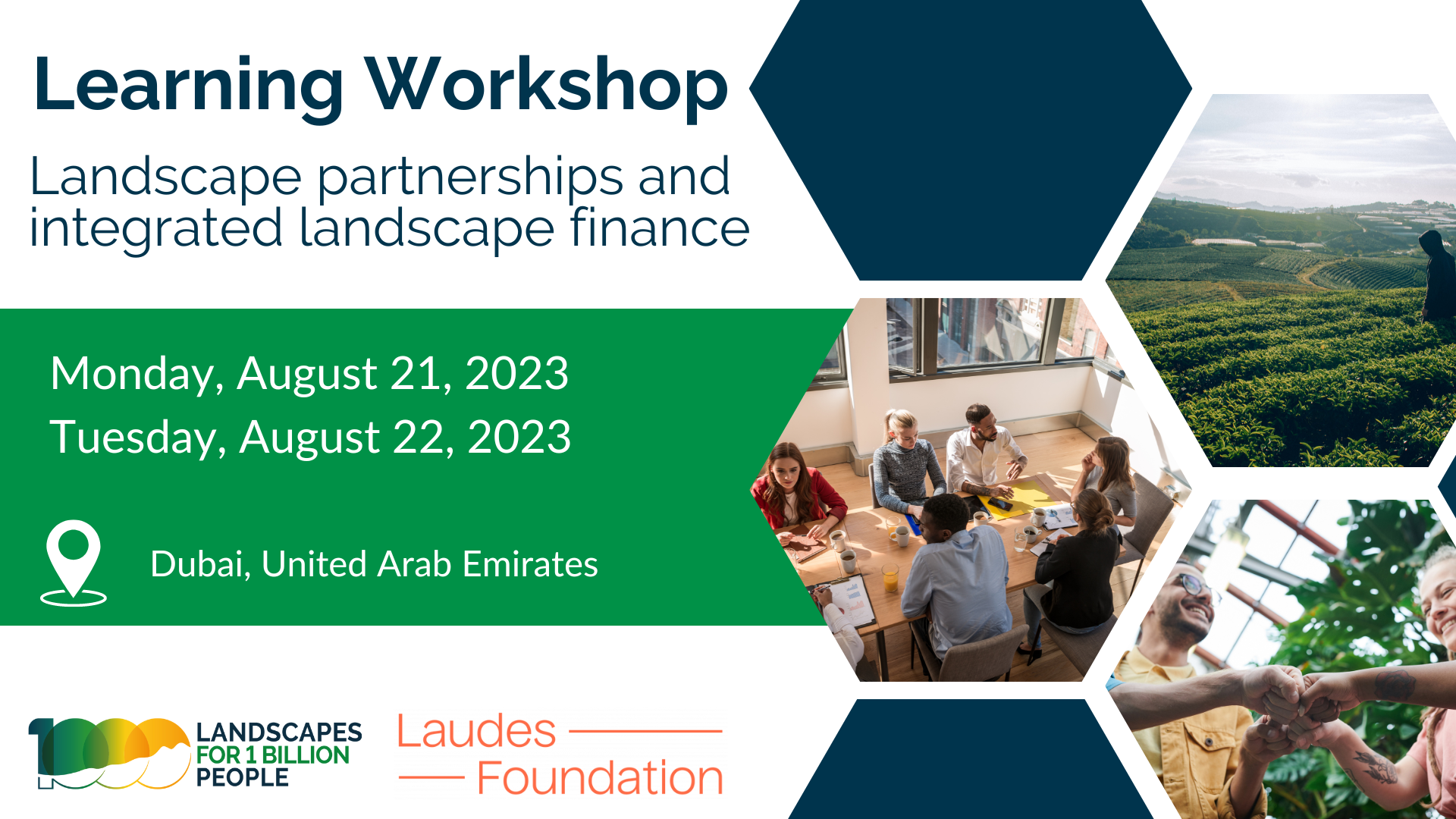 Learning Workshop: Landscape Partnerships and Integrated Landscape Finance
37
37 people viewed this event.
We are delighted to welcome invited participants to these learning sessions organized by 1000 Landscapes for 1 Billion People and the Laudes Foundation. You will join distinguished representatives from the Regenerative Production Landscape Collaboratives (RPLCs), attending from Brazil, India, Pakistan, and Tanzania, alongside other key actors in impacts and claims and finance for landscape approaches.
These sessions aim to foster a shared understanding and narrative around integrated landscape approaches undertaken by the RPLCs and supported by the Laudes Foundation. Together, we will explore how these approaches have catalyzed collaborative action and delve into their strategies for mobilizing resources and finance.
Event Information
Where: Al Khoor Suit, Radisson Blu Hotel, Dubai Deira Creek
When: Monday 21st of August from 10.00 to 18.00
Tuesday 22nd of August from 09.00 to 16.00
Transfer from airport to hotel: We will contact you closer to the event date.
Agenda: You can view the agenda here.
Check out the information packet for participants here.
Additional Resources